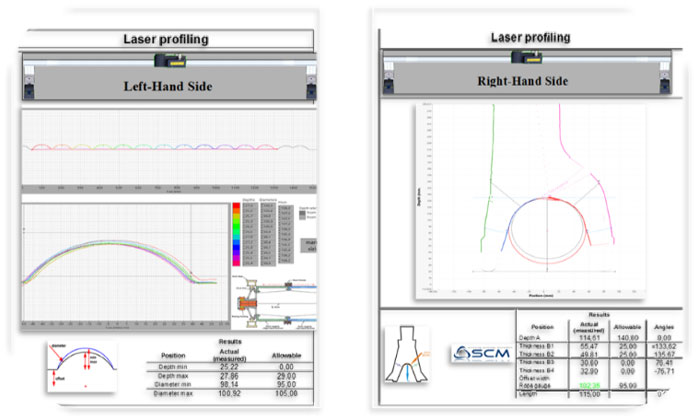 Accurate sizing and monitoring of Profiles.  Using Advance Laser Sizing Technology.  This technique is mostly used on Dragline Drums and Sheave Wheels.
What we do
Our Laser Profiling provide accurate measurements and dimensions.  All our Laser Profilers are specifically designed for each job's requirements and specifications.
Our service system
SCM Laser Profilers for Sheave Wheels and Grooved Drums
Our Brochure
Our full Company Profile and Service Delivery, can also be viewed in our Brochure.
Download PDF